2016 STSR News
Laurel Theriot - 2016 Region 3 Young Female Referee of the Year
Congratulations to South Texas referee Laurel Theriot who has been selected as the Region 3 Young Female Referee of the Year by US Youth Soccer. She will be attending an awards event in Los Angeles.
Laurel Theriot - San Antonio

For more information see Young Referee of the Year

.
Updated 11-8-2016
2016 Scholarship Award Winners
On behalf of the STSR family of referees and program volunteers, (assignors, assessors, instructors and referee coaches) I wish to acknowledge each scholarship applicant for his/her referee program participation and academic excellence. We wish each of you a successful career and the best in your soccer endeavors.

The winners of the 2016 STSR Scholarships are;
Kaitlyn Trowbridge

Alexander Keating.
Congratulations to Kaitlyn and Alexander on their academic excellence and continued refereeing.

Raymond Lalgee


State Referee Administrator

Updated 6-14-2016
Referee Clinics
Entry Referee and Referee Upgrade clinics have ended for the 2016 Badge year. Entry clinics will begin again in mid July or early August (ahead of the Fall season) in all South Texas Areas. Please check back in early July for clinic schedules.

Totally Online Grade 8, Grade 7 and Emeritus Referee Recertification clinics are still available for 2016 Registration through June 20th. You must complete all lessons before June 28th to be registered for 2016. If you do NOT recertify for 2016 before June 28th, you will not be eligible to officiate this year.

State Referee Recertification and Upgrade clinics (Grade 6/5 Recertification, Grade 7+ to 6 Uprade, Grade 6 to 5 Upgrade) for the 2017 badge year are now scheduled for August 20th and 21st. Please sign up using your STSR online account.


Updated 6-1-2016
2016 Scholarship Award
STSR announces the Referee Scholarship program for 2016.
STSR will award two scholarships in the Summer of 2016, to seniors graduating in the spring of 2016. Scholarships are one-time only awards. (scholarship recipients may not reapply for future years) Click here for full scholarship program description.
Scholarship will be merit based, not need based. (no family financial information will be collected)
Each scholarship will be $1500.
Scholarships may be used for 2 or 4 year programs. Scholarship recipients agree to provide
STSR with proof of enrollment (copy of tuition/fee bill or letter on school letterhead from Registrar's office). Checks will be provided to scholarship recipients upon documentation.
The scholarship application may be downloaded here. It can be viewed here.
Updated 4-12-2016
Entry Instructor Clinic in Houston
A New Instructors clinic was held in Sugar Land on Saturday and Sunday March 26th and 27th. We wish to thank the three instructors , Steve Eells, Chris Ng, Roberto Van de Wyngard and the attendees for contributing their valuable time and skills to this class.They may soon be co-teaching Entry and Recertification clinics in your area.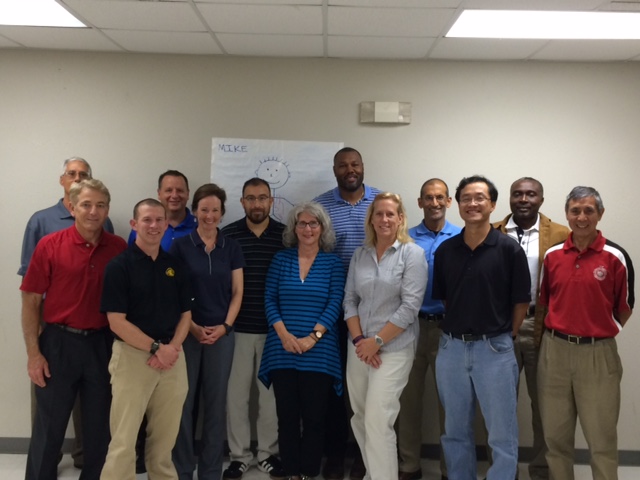 Steve Eells, Ben Barlin, Joseph Jeffers, Jeff Stevens, Mary Leano, Randy Martinez, Debbie Bolf
James Jennings, Holly Manaker, Deepak Lumba, Brian Lu, Patrick Muana, Chris Ng

Updated 03-30-2016
US Soccer Player Safety Campaign
While US Soccer has published new substitution rules and a new Indirect Free Kick rule to be applied to Under 11 games and younger for deliberately heading the ball, STYSA our Youth Soccer Association has yet to adopt this rule. Please delay implementation of this IDFK until we get a rule change from STYSA for STYSA games. However Concussion evaluation protocols must be followed by coaches,players, parents and referees.
U.S.Club has implemented this rule for all U-11 and younger games effective in the Spring 2016 season. In addition Junior Academy games use this rule as well.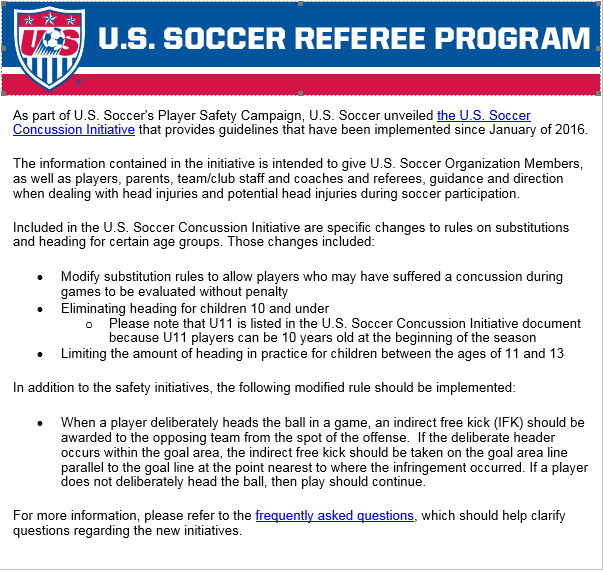 Updated 2-13-2016
Ismail Elfath - 2016 FIFA Referee
Congratulations to South Texas Ismail Elfath for his recently announced appointment as a 2016 FIFA Referee!

Ismail Elfath - Austin

For more information see FIFA Announcement.
Updated 01-29-2016
Armando and Jair - Reappointed as 2016 FIFA Referees
Congratulations to South Texas Armando Villarreal and Jair Marrfuo in their re-appointments as 2016 FIFA Referees!
For more information see FIFA Announcement.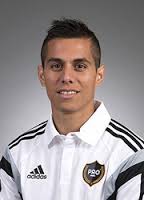 Armando Villarreal - San Antonio
Updated 01-29-2016
Skin Care
U.S. Soccer Federation Referee Program has skin care recommendations for referees. In the interest of health and safety, U.S. Soccer's medical and referee experts recommend that match officials practice the following skin care guidelines.

Summary:
Consider wearing sunscreen
Consider wearing long sleeves
Consider wearing a black cap with no logo
Review your skin for any changes and consult a professional if there are changes
For more details see US Soccer Skin Care.
Updated 01-29-2016
Certification, Re-Certification,
& Upgrade Requirements
The US Soccer Referee Program has recently released new Certification, Re-Certification and Upgrade requirements for all Referee Grades. After much study, communications with the US Soccer Referee Program office and other State Referee Committees, STSR has adopted the new requirements effective immediately beginning with the 2015 Registration Year. These new requirements, and any variations from the Referee Program requirements, are detailed under the Administration option of the Main Menu above. Click Certification Requirements for a direct link to the page.
This video, Referee Grade Overview, focuses on explaining the different referee grades that U.S. Soccer's program has to offer and the pathway a referee may take to advance to working more competitive games.
Updated 02-12-2016